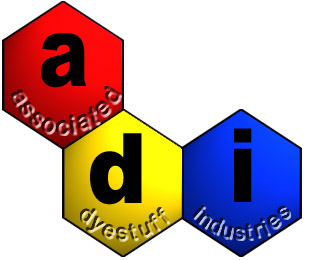 Located at the industrial suburbs of Ahmedabad City in India Associated Dyestuff Industries is leading manufacturer and exporter of Dyestuff with the production capacity of 500 MT per annum.

Started Business activity way back in 1959 we have grown at a regular pace accruing the total turnover to the tune of RS 40 Million i.e. US $ 1.6 Million
(year 2006-07).

Today our high quality Acid, Pigment, Ingrain Blue, Fast Salts and Solvent Dyes are used for dyeing and printing of textiles, woolen papers and leather. The Oil Soluble Colours we offer are used in Petroleum industries, wax industry, industrial oils, petroleum jelly, shoe polish, wood stainer etc.

Our 20 percent clientele is at local Market while rest 80 percent of the clientele is located in U.S.A., Belgium, Greece, Argentina, Turkey South Korea, Taiwan, Hongkong, Indonesia, Singapore and Sri Lanka.

More ...